So I wrote in Fatherhood: In Pieces. I continued: "… We need their courage and strength, their good humor and hard work, their protection, judgment, perseverance, discipline, and love."
It's for these fatherly traits that today we thank our fathers, living and dead. I am one of those enormously privileged individuals who had a strong dad in my corner, one whose example, influence, sacrifice, and caring were so critically important to his children. Sadly, there are almost nineteen million children in America who are not so lucky.
The evidence of the need for good fathers is all around us. School shootings, rampant crime, gender confusion, attacks on masculinity, a feeling that the foundations beneath us are crumbling… the crisis of fatherlessness and the relegation of the institution of fatherhood to some perverse modern day trash heap are strikingly tragic. We reap what we sow. The results aren't pretty.
Texas Tragedy and Fatherless Shooters
"There is a sobering theme repeated over and over in the biographies of school shooters — the fatherlessness of a broken or never formed family….If we are going to prevent the next Parkland, we need to take seriously the need all our young boys and men have for a dad."
Parkland? You mean Ulvade? These quotes are from an article (see link below) written over four years ago. After each tragic shooting, we ask why we haven't taken steps to address the problem since the last one. We lurch to gun control, red flags, fortifying schools, and locking doors. But we shrink from taking a hard look at the crisis of fatherlessness and its link to these tragedies. Why is that?
https://www.heritage.org/marriage-and-family/commentary/the-crisis-fatherless-shooters?fbclid=IwAR2sQx5df5azJtoMIuHMtFHAW60z_zhDJ_ErDpWXVqHZvcCAXgzfHJO4Xuc#
****
"I know for a fact that had I had a father, I'd have some discipline. I'd have more confidence. Your mother can't calm you down the way a man can. You need a man to teach you how to be a man."
– Tupac Shakur
****
But there are some bright spots.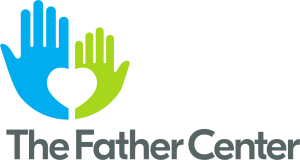 The Father Center of New Jersey
Yesterday, The Father Center of New Jersey honored fourteen local dads with their annual Platinum Dads Awards Celebration. "We are thrilled to make sure the extraordinary fathers in our community are recognized for their dedication to family and community," stated Karen Andrade-Mims, the CEO of The Father Center of New Jersey.
The Father Center offers fathers the emotional, social, and economic resources to improve their lives and those of their children. From stress management training and anger management programs to adult computer classes, the organization supports fathers in gaining the life skills to be there for their families.
More Bright Spots
Former NFL star Jack Brewer is a strong and courageous voice on the need for fathers. According to Brewer, there is little doubt that America is experiencing an unprecedented fatherless crisis. Approximately 80% of single-parent homes are led by single mothers; therefore, leading to nearly 25% of our youth growing up without a father in the home. This staggering statistic has not only destroyed the nuclear family but has devastated communities across the nation. For example, 85% of children and teens with behavioral disorders come from fatherless homes, and over 70% of all adolescent patients in drug and alcohol treatment centers originate from homes without fathers.
Click to hear Brewer:
America's crisis is a lack of fathers | Fox News
Another former NFL star and a leading voice on the need for fathers is U.S Representative Burgess Owens. While introducing his pro-fatherhood resolution for Father's Day weekend, Owens noted what has changed for the worse since he was being raised. "So I saw firsthand what it is to have fathers who took the responsibility of committing to their families and making sure that their sons grew up not only knowing how to be good men, but also their daughters knowing how to recognize one."
"This is what we have to get back to because I've seen the last 50-60 years what happens when the family is destroyed and fatherhood is taken out of the picture," Owens said.
Read more from Burgess:
Rep. Owens introduces resolution promoting fatherhood, 'vital' role it plays for children | Fox News
We need more bright spots
How do you create your own? I'll spur your thinking by offering the closing comments from my keynote address I was honored to give at yesterday's Platinum Dads breakfast sponsored by The Father Center of New Jersey:
So what do you believe? I invite you to believe in the importance of dads and believe in the critical roles that they play in the lives of their children and families.
And what will you do? I invite you to commit personally to improving the performance of all fathers, and to be grateful to all of those, including our Platinum Dads, who have already made this commitment.
Happy Father's Day.